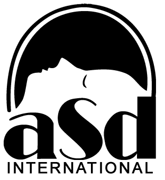 The International Association for the Study of Dreams
The Association for the Study of Dreams is a non-profit, international, multidisciplinary organization dedicated to the pure and applied investigation of dreams and dreaming. Its purposes are:
·to promote an awareness and appreciation of dreams in both professional and public arenas
·to encourage research into the nature, function, and significance of dreaming
·to advance the application of the study of dreams
·to provide a forum for the eclectic and interdisciplinary exchange of ideas and information.
Who belongs to IASD?
IASD is open to anyone who studies, explores or works with dreams. Its international membership has representatives from dozens of countries. Members of IASD come from a broad range of backgrounds, including clinical practice, academic research, laboratory experimentation, classroom teaching, community organizing, group dreamwork, artistic and literary creativity, and personal study.
A variety of academic disciplines and theoretical perspectives are represented among the membership, many of whom work professionally in fields like anthropology, medicine, psychology, history, education, art, sociology, business administration, comparative literature, language studies, religion and spirituality, social work and nursing.
What does IASD do?
Each year IASD holds an annual conference which offers a wide array of presentations, papers, workshops, experiential events, social gatherings, art exhibitions, and training in a variety of dreamwork techniques. IASD sponsors regional meetings with a similar range of events, workshops and presentations. These regional meetings provide opportunities for networking among people in a particular geographical area who study dreams. IASD publishes Dreaming, a professional journal which presents articles from a variety of scholarly disciplines. It also publishes a magazine, Dream Time, which includes interviews, book excerpts, and articles of interest to people leading dreams groups and working with their own dreams.
The International Association for the Study of Dreams
IASD
1672 University Ave
Berkeley, CA 94703
Phone: 1-209-724-0889
E-Mail: office@asdreams.org

Bay Area Dreamworkers Group [BADG:] The oldest and largest regional group for dreamworkers. (Formerly known as the Bay Area Dreamworkers Support Group or Bay Area Professional Dreamworkers Group ). Founded in 1984 by Linda Magallon of San Jose, CA and Fred Olsen of San Lorenzo, CA. Has offered parties, meetings, festivals, sporadic large group dreamsharing & dreamwork, regular small local peer dreamsharing and dreamwork groups, newsletters, discussions, shared projects and events, networking and support. Currently inactive, last meeting Summer 2005. For more on the values they gave the Dream Movement, see:
http://www.dreamgate.com/badg
Delaney & Flowers Seminars, Professional Dream and Consultation Center, Gayle Delaney & Loma Flowers, Directors Dreamwork Certification Program, Classes, private consultation, dream groups, materials,lecture, media presentations and a 900 number. (415) 587-3424. Address: 337 Spruce Street, San Francisco, CA 94118.
The Dream Institute of Northern California
1672 University Ave
Berkeley, CA 94703
1-510-845-1767
The Institute offers continual programs and presentations and workshops. Monthly meetings and special events, including open house night. Send for a brochure.

Dream Arts, Dream artists and those developing their artistic abilities with regards to dreams meet in a variety of formats to share their work and to create work together. I haven't heard from BARTS, Bay Area Dream Arts, in sometime.
D.R.E.A.M.S. Foundation/ La foundations R.E.P.O.S.,. The D.R.E.A.M.S. foundation (Dream Research and Experimental Approaches ot the Mechanisms of Sleep) is a non-profit organization operation in collaboration with the Dream and Nightmare Research Labroatory at montreal's Sacre-Coeur Hospital. Executive Director: Crag Webb, Box 513 Snowdon, Montreal, QC, Candada h3x3\T7 Phon/fax (514) 488-0347 dreamsf@psy.umontreal.ca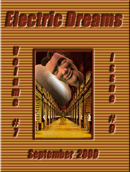 The Dream Interpretation Center. Learn how to decode and understand the meaning in your dreams in a positive environment. Layne Dalfen is a Gestalt Counselor, who has also studied dreams at The Alfred Adler Institute. She is a member of the Association for the Study of Dreams, and the C.G. Jung Society. In 1997, she opened The Dream Interpretation Center, where she offers individual appointments, telephone consultations, and lectures, as well as a thriving Internet site where dreamers from far and wide contact her. She appears regularly on numerous radio shows across The United States and Canada. http://www.dreamsdocometrue.ca
Tara s Dream Center, Tara Treasurefield, Director (707) 996-4834. Address: POB 142, Sonoma, CA 95476; Street Address: 1165 B, Castle Road, Sonoma, CA 95476.
Association for Research & Enlightenment, (ARE) with regional Edgar Cayce Dream Study Groups 1 (800 368-2772) Address: 67th & Atlantic Avenue, POB 595, Virginia Beach, VA 23451-0595.
The Cambridge Center for Adult Education, Cambridge,MA, offers classes and workshops on dreams. Tracy Marks, author of "Your Secret Self",has led classes there, including her eclectic approach to dream interpretation, utilizing analytic, Jungian, gestalt, creative approaches. WINDWEAVER Web Resources http://www.windweaver.com/
For more information, call 781-641-3371
The Haden Institute Courses and certification in dream counseling.
1819 Lyndhurst Ave. Charlotte, NC 28203-5103
(704) 333-6058
FAX (704) 333-6051
bob@hadeninstitute.com
http://www.hadeninstitute.com/
School of Metaphysics, A nonprofit educational and service institute. 163 Moon Valley Rd, Windyville. MO 65783. Phone number 417-345-8411. e-mail som@som.org . The School of metaphysics teaches a course of study in applied metaphysics that included extensive work with dream interpretation, available in 15 Midwest cities or through correspondence study; an 8-week course on audiotape; educational dream videos; audiocassettes lectures; and many books including The Dreamer's Dictionary, Interpreting Dreams for Self Discover, The Bible Interpreted in Dream Symbols, Understanding Your Dreams and Every Dream is About the Dreamer.
The New England Dreamwork Institute
Become A Certified Dreamworker In The Fast Growing Profession of Dreamwork. The New England Dreamwork Institute offers multi-level certificate dreamwork and dream leadership-training programs for individuals looking for a more comprehensive knowledge of working with dreams. Dreamwork is fast becoming a more recognized profession and has developed a need for quality training programs for dreamworkers. Our programs provide 3 Weekend Intensives per year in Western Massachusetts. Introductory to advanced courses. Distance Learning and Internet Practicums. CEU Credits Available. Learn at Your Own Pace. Faculty include Jeremy Taylor and many other professionals in the various related fields of dreamwork. A full program description can be viewed on our website.

Cody Sisson
The New England Dreamwork Institute
330 Old Wendell Road
Northfield, MA 01360
413-498-5950
cody@dragon-heart.com
www.dragon-heart.com
---
C. G. Jung Institutes, a network of institutes offering a libraries, bookstores, catalogues, groups, retreats, training programs, workshops, slide collections, classes, lectures, film viewings, etc. on the work of Carl Gustav Jung including his many dream contributions.
Here are websites that contains a full listing:
C. G. Jung Page:
http://www.cgjungpage.org/
The Kristine Mann Library
of the Analytical Psychology Club
at the C.G. Jung Center of New York
http://www.junglibrary.org/
--San Francisco, CA., further info. can be obtained from the Head librarian of the C.G. Jung Institute of San Francisco Library, 2040 Gough St., San Francisco, CA 94109. (415) 771-8055.
--Boston, MA C.G. Jung Institute, 283 Commonwealth Avenue,Boston, MA 02115,(617) 267-5984 E-mail: cgjungbos1@aol.com
-- Analytical Psychology Society of Western New York (The C. G. Jung Center) in Buffalo, New York.
---
JFK UNIVERSITY, Orinda, California. Department of Consciousness Studies at John F. Kennedy University offers a graduate Dream Certificate Program. For more information, contact the Department of Consciousness Studies at 925.258.7322
http://www.jfku.edu/?a=holistic_dream&cid=2&spid1=63&spid2=131
Certificate in Dream Studies
The Certificate in Dream Studies (36 units) is a pioneering program for an accredited university. The program is designed for students and professionals who desire to work with and explore dreams for use in education, research, consulting and writing.
We spend one-third of our lives sleeping and one-third of that time dreaming. Throughout human history, dreams have been shown to be an important vehicle in problem solving, creativity, self-growth and spiritual inspiration. This program offers students a chance to explore this vital part of human existence—the inner worlds of dreams.
Students can choose from more than 15 courses that address the study of dreams. Experts, authors and researchers who have dedicated their lives to exploring this important state of consciousness teach these classes and guide students through their studies. Certificate Requirements
Certificate Requirements
Undergraduate Prerequisites for Education and Consulting Tracks
0 - 7
COR 3150
Research Writing and Information Resources
3
PSY 3200
Personality and Psychotherapy
4
Undergraduate Prerequisites for Art Track
0 - 13
PSY 3200
Personality and Psychotherapy
4
HUM 3103
Art of the World
3
Art Studio Courses
6
(any studio courses at a graduate or undergraduate level)
Core Curriculum
14
CNS 5030
Sleep, Dreams and States of Consciousness
2
CNS 5211
Cross Cultural History of Dreams
2
CNS 5216T
Lucid Dreaming: Consciousness in Sleep
2
Dreams: Initiation and Indigenous Ways of Knowing
2
Dreams, Archetypes and Personal Mythology
2
CNS 5344
Dream Groups: Facilitation and Ethics
2
ISD 5030
Integral Approach to Dream Work
2
CNS 9210
Dream Studies Fieldwork
0
Specializations: Education, Consulting or Art Track
15
Education Track
15
ISD 5410
Teaching Practicum A
3
ISD 5411
Teaching Practicum B
3
ISD 5025
Qualitative Research Methodology A
1
ISD 5026
Qualitative Research Methodology B
2
ISD 5430
Communication/Publishing/Media
3
ISD 5455
Preparation for Externship
2
ISD 5460
Externship
1
Consulting Track
15
ISD 5015
Effective Communication A
3
ISD 5016
Effective Communication B
3
TPC 5171
Systems of Transpersonal Counseling A
3
Jungian Archetypal Psychology
TPC 5172
Systems of Transpersonal Counseling B
3
Jungian Archetypal Psychology
ISD 5455
Preparation for Externship
2
ISD 5460
Externship (or TPC/SPC Field Placement*)
1
*Counseling Psychology students should consult with Department advisor.
Art Track
15
A&C 5360
Beyond the Studio: Community Collaboration A
3
A&C 5361
Beyond the Studio: Community Collaboration B
3
A&C 5315
Dreams, Art and the Inner Worlds
3
A&C 5310
Art and Symbolic Process
3
A&C 5260*
Transformative Arts Teaching Practicum*
3
*MFA students take A&C 5010 Image and Process
Electives—From among the following:
7
CNS 5200
Seminar in Consciousness Studies: Universal Themes in Myths and Dreams
1
CNS 5214
Dreaming as a Spiritual Practice
1
CNS 5345
Shamanism and Dreams
1
SPC 5612
Supervised Practicum: Dream Body
1
CNS 5210
Altered States of Consciousness
3
CNS 5135
Psychosynthesis
3
A&C 5200
Transformative Arts Education: Art and Altered States of Consciousness
3
A&C 5300
Applied Alchemy
3
TPC 5141
Spiritual Systems
2 - 3
(or other courses related to dreams and inner work)
Total
36
The 36-unit Certificate in Dream Studies is one of the pioneering programs within an accredited university to explore the inner worlds of dreams. Offering more than fifteen courses that directly and indirectly address the study of dreams, the classes are taught by experts, authors and researchers who have dedicated their lives to exploring this important state of consciousness. This certificate is designed for students and professionals who desire to work with and explore dreams for use in education, research, consulting and writing.
Pacific Graduate Institute, 249 Lambert Road, Carpinteria, CA 93013. Phone 805) 969.3626, Fax 805) 565.1932. Continuing Dream Education programs. Dr. Aizenstat is the founding President of Pacifica Graduate Institute, and a clinical psychologist. http://www.pacifica.edu/
The PsychoAnalytic Institutes, a network of institutes offering a variety of services based upon the contributions of Sigmund Freud. In San Francisco, CA., call the Institute (415) 563-5815 or The PsychoAnalytic Library (415) 563- 4477.
Sacramento Learning Exchange. Offers courses on Dreams and Dreaming. 650 Howe Ave, #600 , Sacramento, CA 95825 (916) 929-9200
Sonoma State University Offers courses on Dreams and Dreaming, often taught by ken Kelzer 415)897.2300. University: call 707) 664.2394.
Twin Lakes College of the Healing Arts. Santa Cruz, CA The TLC Dream Studies Program offers in-depth training in dreamwork for both personal and professional applications. The 200 hour program is designed as a progressive multi-level training that will prepare students to work professionally with dreams using a dream interview method
The Dream Studies Program is for: personal exploration of dreams; people who want a professional practice in dreamwork; professionals who want to integrate dreamwork into another practice of the healing or educational arts - such as body work, counseling, acupuncture, hypnosis, teaching, aromatherapy, chiropractic, nursing, and traditional western medicine.
For more information, contact: Twin Lakes College of the Healing Arts, 1210 Brommer St., Santa Cruz, CA 95062. (408) 476-2152.
For those interested in dreams and therapy, the California School of Professional Psychology offers programming to provide the helping professional with new techniques and perspectives in the management of his/her client-base. Alameda, California Campus, 1005 Atlantic Ave.800-298-0317
In this new certificate, the participants learn about the use of dreamwork in psychotherapeutic practice. Why dreamwork? Several reasons - first, few therapists receive formal training in working with dreams; second, skills in this area enhance assessment, diagnosis and treatment- related skills already possessed by practicing clinicians. In a clinical context where much work has already been accomplished at an accelerated rate, the dream as an assessment tool can provide a snapshot of the emotional soul and even physical health rounding out the clinical interview. Future courses will explore higher level topics such as the use of dreamwork with couples, groups, and the community-at-large; the role of trance in dreamwork; medical dreamwork; and special topics in the area of dream and self research.
Yosodhara Ashram Society offers retreats, workshops and academic presentations on dreams and dreaming. For more information, contact the IASD, P.O. Box 1600, Vienna, VA 22183. Phone 703) 242.0062, or check the web site at:
http://fred.outreach.org/gmcc/asd/homepage.htm
Dream Dance Co., Kathleen Sullivan, has hosted for several years a radio show whichwelcomes guests addressing the topic of dreams. "Dreams, Another Way of Knowing" POB 366, Pacific Grove, CA 93950. (408) 373-8372.
Dream Hot Line, Tony Dubetz, host of a Dream call-in show, has been around quite a while., (312) 589-2471. Address: POB 34934, Chicago IL. 60634.
Joan Hanger: In Your Dreams Show. New South Wales, Australia. For infor on the Dream Clud, Write PO box80, surry Hills, NSW AU 2010
The Dream Network, Roberta Ossana, Network Coordinator & Magazine Publisher (801) 259-5936. Address: 1337 Powerhouse Lane, Suite #22, Moab, UT 84532. List of regional dream contacts and voice of the grassroots dreamwork movement
http://www.dreamnetwork.net
The Lucidity Insititute, Inc. 2555 Prk Blvd., #2 Palo Alto, CA 94306 (415) 321 9969 fax (415) 321-9967
http://www.lucidity.com
Oniros The French Publication and Organization Oniros and European Association for the Study of Dreams (Association française pour l'étude du rêve) oniros@club-internet.fr * or by postal mail : Oniros, BP 30, 93451 Ile Saint-Denis, France.